No matter whether it is your first wedding anniversary, fifth, or fifteenth anniversary together, but celebrating your anniversary at home with your partner is a special way to nurture your bond.
However, during this pandemic relationships are being tested more than ever before. So, couples need to get creative about carving out time to connect when they are stuck together 24/7.
We understand it has become a bit difficult for the couples who're having their wedding anniversary around the corner because they won't be able to eat out at their favorite restaurant or complete their travel plans this year.
But, that should not be a reason for not celebrating your anniversary because there are still plenty of ways that can make you celebrate your anniversary at home in a unique way during this quarantine.
It's important to mark milestones in your relationship especially when it comes to your anniversary whilst being locked up in quarantine, you need to make it special and carve out that time for only two of you.
Surely, it might not be what you dreamt of doing, but you never know, this might be your most memorable year yet. So, let's have a look at 'how to celebrate an anniversary at home?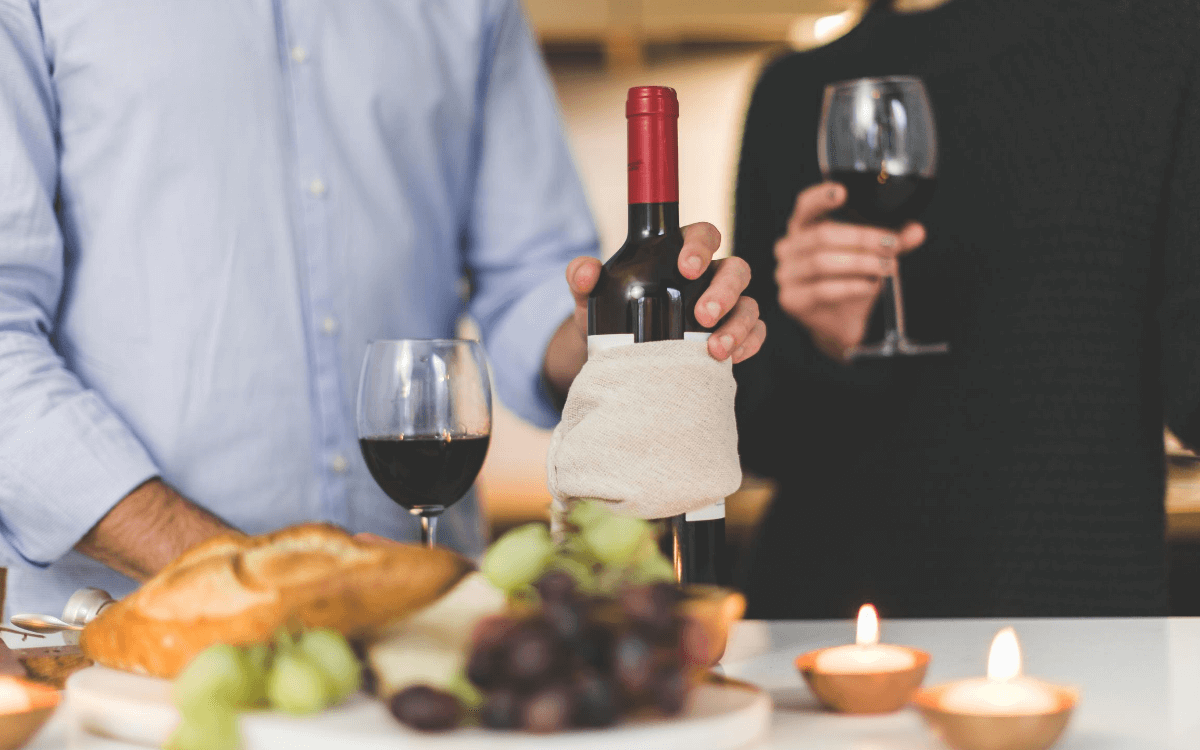 Arrange a Candle Light Dinner at Home
It doesn't matter if you are eating some international cuisine with your partner or normal home-made food anything eaten by candlelight is romantic. So, on this quarantine anniversary, make any meal and sit together like you are out at your favorite restaurant and enjoy your candlelight dinner at home. But, yes don't forget to order a beautiful anniversary cake online because it will add a different charm to your celebration.
Reminisce the Old Memories
Don't you think it will be the sweetest way to celebrate your anniversary by reminiscing about your wedding day itself? So, pull out your wedding album and enjoy some time looking at those beautiful old memories together. Remember each moment and tell each other why you're so grateful to be with the other person. On the same note, you can watch your wedding video. I am sure, you may not have even seen it for a while due to your busy schedules.
Have a Movie Night
As we all are going through such tough times so if you aren't in the mood to do something especially grand for your anniversary this year you can try turning your living room into a movie theater with some fun string lights. But, don't forget the popcorn, boxed candy, and low lighting.
And, yes pick a movie that you both love or you can also select the first film that you ever watched together. However, if you'll add a twist of a beautiful heart-shaped cake for anniversary then it will be like "sone pe suhaga."
Recreate the Special Moments
You must have lived up many beautiful moments together in the past years so it's time to recreate the moments but in a different way altogether. You can recreate your first dance together but this time you'll dance in the living room. Or you can share your vows again because today it's just the two of you and now you have a perfect opportunity to share this intimate moment together. Because, it can be super special to renew the vows again with no one else around, unlike your wedding day. And you know what? Recreating these special moments will stir up all kinds of emotions whilst reminding you two of where it all started.
Key Takeaways
However, there are a lot many ways altogether like gifting each other something hand-made or anything personalized bought from online stores like yummy cake. But the most important thing which you should never forget to order an anniversary cake online from the online bakery of your choice. We at FaridabadCake, offer free cake delivery in Faridabad, Delhi, Noida, Gurugram, & Ghaziabad. So, you just sit relaxed and plan your quarantined anniversary and leave your cake & gift worries on us.