A sister is a special gift from God and she needs to be adored and pampered to the hilt. No opportunity should be left to convey and communicate your feelings. And her birthday should be no different – you need to go out of your way to make it extra special for her. Here are some of the trendiest and yet quite affordable gifts for your sister's birthday this year.
Order a Customized Cake for Her Birthday
A designer cake is a custom made as per your design and exclusively made as per the request of clients. The bakers at Faridabadcake decorate and finish the cakes in unique designs, patterns, creative, and artistic themes. It is one of the trendiest ways to render an event extra special, especially when it's your darling sister's birthday. The design or pattern on the cake is usually meant to depict or display special emotions and messages, personalized with a photograph or two and baked to emulate a cartoon or animated figure, a concept, a relevant figure etc. – in fact there's abundant ideas and thoughts that can be put into action by the experienced bakers of Faridabadcake.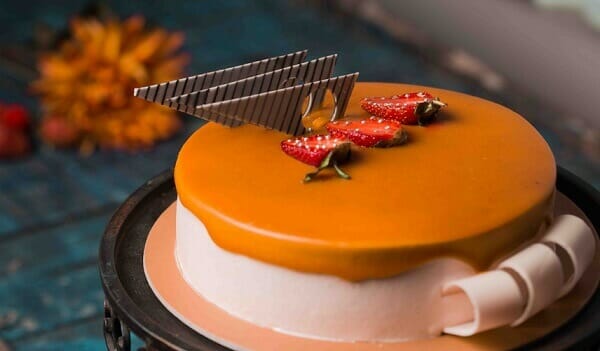 A Photo Cake For Sister's Birthday
Photographs are printed on the frosting or icing of cakes using edible inks and are a great way of displaying the artistic flair of the bakers. Dissolved on the top of a frosted cake the photo cake can be made as unique and trendy as your creativity goes. It is one of the trendiest gifts because you can create some exception nostalgic moments for your sister. Catch her bewilderment and excitement as she cuts the cake to the clapping and singing of the birthday rhyme.
Gift Her Homemade Candles and Create Amazing Moments
Buy her a set of a beeswax candle, preferably homemade and hand it over to your little sister. Give her the chance to jump up and down with enthusiasm at the sight of these good-looking candles. Burning the candles will remind her of those happy years of growing up and those small plays of hide-and-seek in the darkness. And also, the fact that these candles are soft on the environment and don't increase your and her carbon footprint on Mother Earth, make things more enjoyable and pleasurable.
A Combo Consisting of Soft Teddy Bear, A Kit of Make-Up for Sister Birthday
She deserves everything to make her birthday a really special one and who can do it better than siblings who have grown up together? Make a combo gift and include as many things as possible to make her smile and happy. Soft toys are loved by all girls and your sister is no different. And makeup is a girl's best friend. Combine this with a nicely baked, well-presented designer cake to make the gift more deserving and worthy. Make sure to order the cake from your nearby cake shop if you wish to send a midnight cake to surprise her. FaridabadCake have some of the best talents from the industry working with them using the best in the town ingredients and raw materials to prepare awesome tasty cakes.
Book A Movie and Take Her Out for On A Memorable Evening
In these days when we are short of time, taking your sister out for a movie and dinner is the perfect way to spend a memorable time together. This may not sound like a conventional trendy and chic gift, but it surely is going to touch her heart beyond words. It would also provide for that much-needed us-time that both of you have been waiting for ages to catch up with each other.