A wedding anniversary is not an ordinary occasion that comes once a year and reminds couples of the completion of a year of their wedding. It is quite more than this. It is a symbol of togetherness, companionship, happiness, and the successful journey of two bodies with a single target. For decades, married couples have been exchanging gifts on their first wedding anniversaries. There is a long list of traditional and modern gifts in the form of flowers, paper gifts, decoration items, clothing and dresses, sweets, electronic products, and designer cakes.
It is quite clear that no gift will convey a message of love if it misses a cake. That is why you need to find two gifts packed in a box and delivered to your doorstep. It is the modern world and online gifts have flooded in the market. Just choose something different for this occasion and create the right ambiance innately.  
Amazing gifts to garner the wedding anniversary
Apart from an anniversary cake, you need an additional gift to take things to the next level. When it comes to buying a gift for the first wedding anniversary, you should peep out in history to know what a wedding anniversary gift means. Traditionally, it is a paper gift theme that matters the most. On the other hand, it is the clock a modern gift theme that is a kind of self-explanatory. These themes are popular in the US, UK and other parts of the world abundantly. If you have fed up with sharing old-fashioned and repetitive ideas to impress your partner, then think beyond existing ideas that create a poor impression. Let's be creative and use your brain to cook up some mesmerizing ideas to take things to the next level.              
An airline ticket, a concert ticket, a sports event ticket, a museum ticket, or a musical event ticket in the form of a paper will go some magic. You can take a replica of these tickets and frame the theme as a token of remembrance of your first wedding anniversary. A customized handmade portrait of married couples in their leisure moments will simply catch all eyes. A custom wedding bouquet painting has the power to turn all heads with a single glimpse. A custom desktop Instagram photo calendar is really hard to resist. Now, move ahead and find out which cake type will rock the party with a bang.
Designer cakes you can't miss on the occasion of a wedding anniversary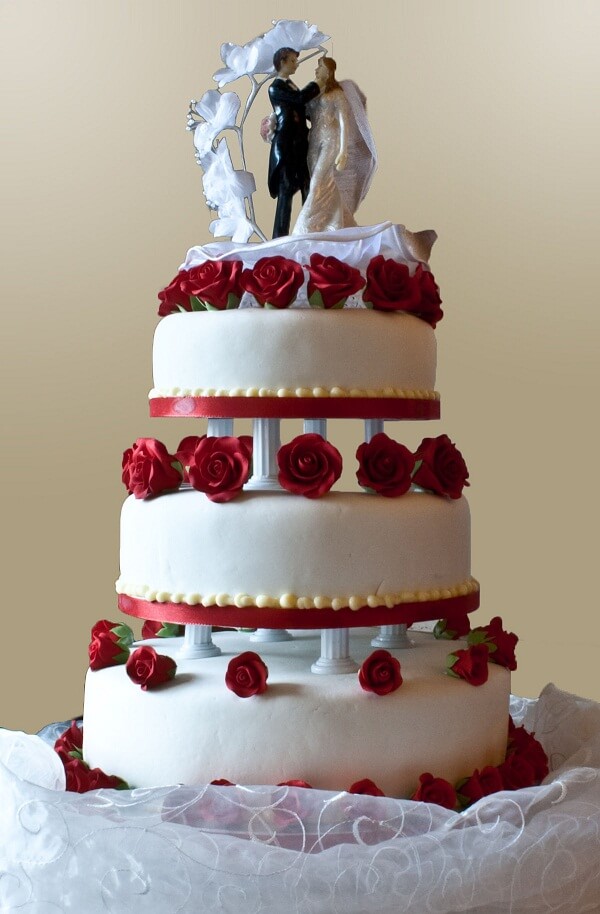 Happy first-anniversary wishes cake with the name of the couple on the top is the easiest option you can go with to end your search for a cake gift for celebrating a wedding anniversary.  These days online cake shops leave no stone unturned to cater to the changing needs of their cake lovers. Putting a special emphasis on design, size, type, taste, and flavor, online cake shops in Delhi NCR come out with loads of cake options from the bag of leading cake designers. Opt for the best-selling wedding anniversary cakes in the form of a tiered designer cake, a heart-shaped designer cake, a round-shaped designer cake, a rectangle-shaped designer cake, or a designer photo cake to give a new meaning to the occasion of your first wedding anniversary. A photo cake carrying the most exquisite images of the married couple is enough to give the married couple an edge.
Now, you have gone through lots of ideas to make the first wedding anniversary meaningful and valuable. Being modern and tech-savvy, you also have a good idea of what is available in the online and offline market. So, be smart and get ready to place an online order and add more colors to the upcoming event in an effective manner. Both of you will feel happy and excited to see a real gift that is waiting outside. Thanks to the online cake shop, designer cakes, cake delivery boy, and midnight cake delivery service for making things happen in your favor. If you have a great idea that you think will work, you ask cake designers for adding a twist to the tale right now.