Birthdays are those special occasions which everybody loves to enjoy with full pomp and show. Every single day, each month people all over celebrate thousands of birthdays. And the most important thing they do is to send cakes as a birthday gift. No one will appreciate your efforts if you bring them even fresh hand-picked flowers, but if you get cakes for them on their special occasions, this will surely strike a chord with their heart. The proliferation of online cake order in Faridabad has gained popularity here – especially amongst the youngsters.
No celebration is complete without these tempting and delicious desserts. And of course, if you are not able to personally visit your friend on his/her special day, online cake order in Faridabad is always an option for you. This concept of sending cakes to your family has gained a lot of appreciation and kudos. FaridabadCake has one of the most exquisite handcrafted cakes of all sorts.
Here is a list of cakes that you would simply drool on it.
Mix fruits fresh cake
Mixed fruits cake is not only popular for Christmas but also birthdays. You can choose any seasonal or exotic fruits for your fresh fruit cakes. A cake filled with various dry fruits such as nuts, raisins, and dry fruits, is very delicious and savory. You can order online any cakes. Now you can order cakes online in Faridabad to many places.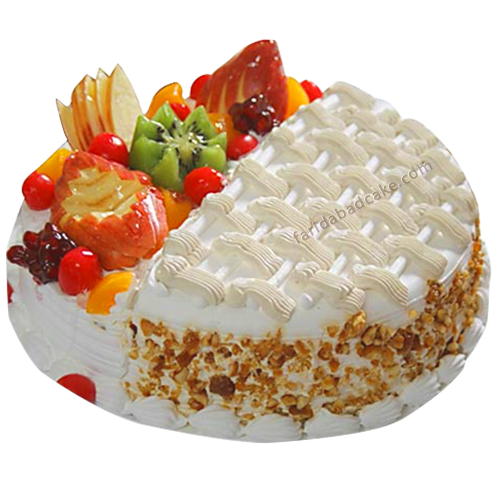 Ice Cream cake
This is for the ice cream lovers. Midnight cake delivery in Faridabad is instead a cool idea, and the cake is delivered with all the cooling effects to chill down your temper. That was a little ironic. But hopping back to the cake, I'd say that this is rather no different cake, just a brick of ice cream topped with oodles of cream and sponge. Or if you're a cake lover, you can call it unique. So this will be like a cake with all the goodness of Ice cream in it.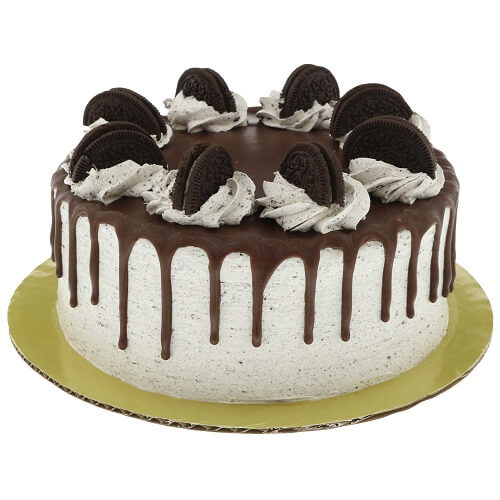 Strawberry cake
These delicious, tempting, pink cakes can take the heart away of any little girl. Gift your little daughter the pink strawberry cake topped with luscious red strawberries is just the perfect gift for your loved ones. And this cake will be the perfect birthday cake in Faridabad for kids. After all, kids love strawberries.
Mango Cheese Cake
People of all generations simply love mango Cheesecakes. These yellow sunshine cakes are topped with juicy and succulent slices of mangoes giving it a beautiful look and delicious flavor.  
Anti-gravity cake
This is preferably a unique cake just like its name. This cake is typically for those who have a sweet tooth. This cake contains piled up and oodles of sweetness added to it. Highly loaded with freshness and creativity with its designing. You will fall in love not only with the taste but also with how it looks.
Upside down cake
As the name says, this is actually an upside down cake. So this is a creation and an innovation by many cake artists. This is a little different. You will think that this is actually upside down. Like the cake sponge on the top and it's icing beneath it.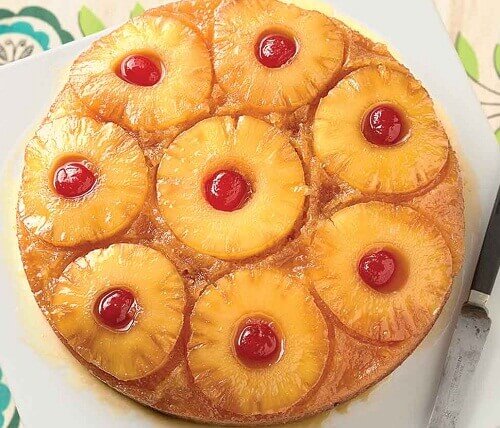 Cakes are for all occasions. There are fruitcakes, classic cakes, cheesecakes, plum cakes, and so on. Simply order these cakes online from the comfort of your home and Faridabadcake will gladly deliver it to the given address.  
These cakes can be customized as per your choice of topping or theme too. I personally like the delivery and the services of this bakery. So go ahead and book your cake today.
Summary: Time to spice up the celebrations with some of the fantastic and delicious cakes, suited for any celebrations. Let's surprise your loved ones with unique cake ideas from FaridabadCake. Choose midnight cake delivery in Faridabad and surprise them.