We all love cake – be it any occasion. Even without any occasion, kids love to snack away their time with cakes and cupcakes. While you will find many varieties available for kids' cakes under the birthday cakes in Faridabad's biggest cake bakery, you will also find many tastes and flavors of cakes here. Bakeries in town are indulging and innovating new varieties of cakes and muffins. Today online cake shops in Faridabad have gained popularity amongst the youngsters. The cake delivery services have now improved and are better in every manner.
People prefer to send cakes online too. Something that you cannot buy by visiting the local bakers in town, you can simply log in to our website and place your order for online cake delivery in Faridabad. Midnight cake delivery in Faridabad is very popular these days. People prefer to place online orders and various side orders if they do not have time to visit the bakers.
Birthday cakes ideas for kids
The new way to keep people updated about the website is by giving deals and offers while they book cakes for delivery, online. This weekly offer lures the customers to place maximum orders online. One such new offer that the bakers have innovated is by writing the simple recipes of their side orders of "order cake online in Faridabad with Faridabadcake.com." This has attracted a maximum number of customers to place their orders online thus giving a pep start and a boost to their business.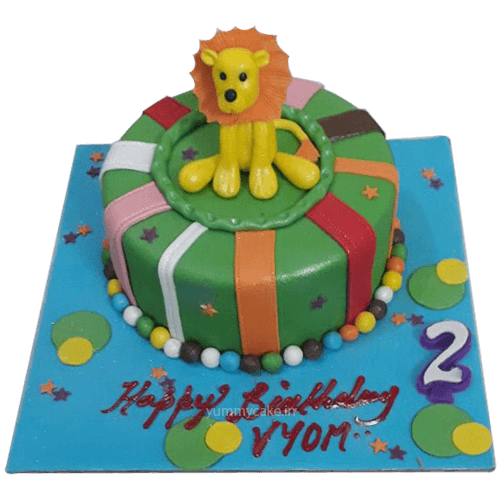 But when you are planning your kid's birthday party, you know that cakes or cupcakes are an essential thing on your list. Children love cutting cakes. Your kids' friends too enjoy eating birthday cakes.
Tips on how to distribute birthday cakes to the kids:
Cut the cake into decent small pieces (you should know that how much the children can hold).

Make the kids sit in a row and then offer or distribute cake slices.

This is a prevalent practice that children might wrap their slices in the paper and take it home. Do not follow this practice. Ask them to get seated. Place plates in front of them, this will gather their attention.  

Try distributing themed cupcakes. Children relish cakes that

are beautifully created. Cupcakes are best in such cases.  
Buy cake boxes if you are planning to distribute the slices. Never distribute them on

tissue paper. Get inexpensive and creatively decorated boxes.

Cake Pops are increasing in popularity; they are basically a ball of cake on a stick, like a lollipop. Certainly fun to make if you are feeling adventurous. Children love to eat different and colorful cakes. Rather they love all such things that are visibly pretty to eat.

You can also order themed

birthday cakes in Faridabad with Faridabadcakes.com like superhero-themed cakes, cartoon cakes, and many others. This makes the kids very happy as they can see their favorite cartoon or character's cake cut on their birthday.
Write names on every single cake box. Cupcakes can also have the

names of the children. This will really make them happy.
Besides these, cupcakes and muffins can be distributed in pretty themed cake boxes as return gifts. It is not necessary that you distribute those typical birthday return gifts. Sweets are too trendy these days. You can also decorate the boxes by yourself by seeing the DIY ideas if your budget is less.
Summary: Celebrate your kid's birthday with delicious cakes from FaridabadCake. Explore our extensive range of birthday cakes, and cartoon cakes and make your kid's birthday even more memorable and fun.