As kids grow up, their preferences and tastes change. Whoever you are thinking of surprising on your birthday, these 15 birthday cake designs surely make your girl feel wow.
If you are planning a cute birthday party for your girl, then you should know about this cake. Because every girl loves surprises, so, create a good element of surprise in the cake that makes them delighted. So, a surprise cake such as a pinata cake and a hidden surprise cake could be a fun and creative idea for girls even though they will feel so excited just to cut the very first slice from this surprise cake.
2. A pink tiara and princess cakes
Girls are such queens on their own so tiaras are usually girls' favorite and every girl has their invisible tiaras. Bring that special tiara on her birthday cake that has a princess tag offered by her special ones. Moreover, every girl is a queen of her heart. That makes this princess tiara cakes the best glance of her birthday with great flavors of strawberry, and vanilla along with creamy icing for making the best look with a gorgeous decor with a silver tiara, that give it an imaginative and creative cake.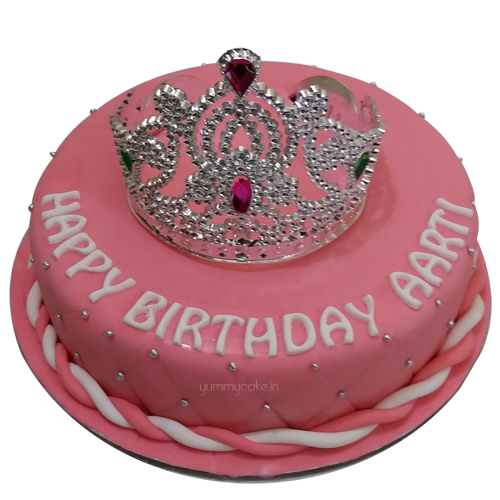 3. Colorful drip cake
Dripping cakes are such a popular scrumptious cake design to delight girls because of their brilliant and vibrant color drips coated by crystal balls and gems with unique colors hidden by chocolate drippings, that is a girl's vision with brightening and fun colors, adored memories along with delicious chocolate toppings.
4. Unicorn Themed party cake
The uniform is a symbol of magic, those who believe in magic and poppy colors love unicorn which is the cutest and most amazing cakes for a creative unicorn-themed birthday party or for normally mostly this cake attracts teens and children little girls where they even work as mythical aspects for the girls and they are obsessed so hence proved unicorn cakes surely enlightens girls with rainbow ruffles and unicorn decor along with various colors and interesting eyes, dripping of colors and a glossy icing over the top of this creative cake make your daughter or sister love you to the moon.
5. Cartoon cake
Everyone loves cartoons right from kids to adults. Cartoons attract every gender and age. You can bake these or just order from the Faridabadcake cartoon cake collection and choose your girl's favorite cartoon character, so you are aiming for a win! Either it's a cartoon character or a character in her favorite animated movie. It is always a delight to bring your kid's favorite cartoon characters in front of the cake.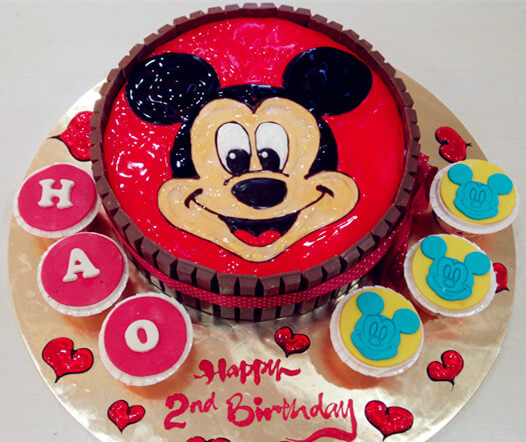 6. Forest-themed cakes
If your sister, daughter, a friend loves pets and animals then nothing can be better than a forest-themed cake that is filled with her desired animals over cake. You can even design many layers with unique flavors to be more creative! It is such an imaginative flair, you can either get animal toppers and have them across the cake that could be even stored as a gift.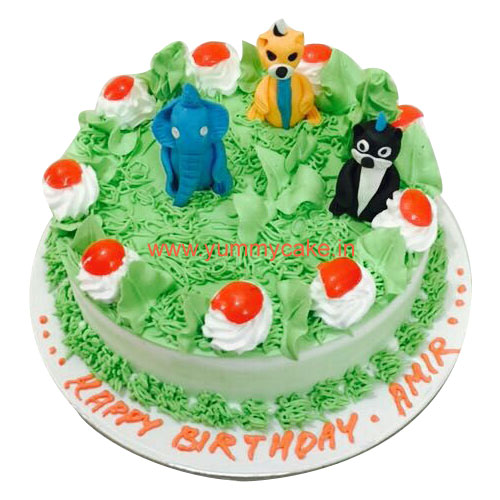 7. Fashion Themed Cake
Not every girl loves shopping and fashion but one who loves them can surely love this amazing decorated cake. Whether it's a kid or a teenager, a shopping-themed cake can be the nicest birthday cake idea for a girl. Fashion-themed cakes are filled with unique brands, fashion accessories, cosmetics, and more.
8. Floral Theme Cake
Everyone loves flowers, they are the finest creation of our nature. So, flower-themed cakes can be elegant and beautiful birthday cakes. Icing or Fondant flowers, buttercream flowers look beautiful. So, you could have them on the cake and please your girl with flowers designed over the cake.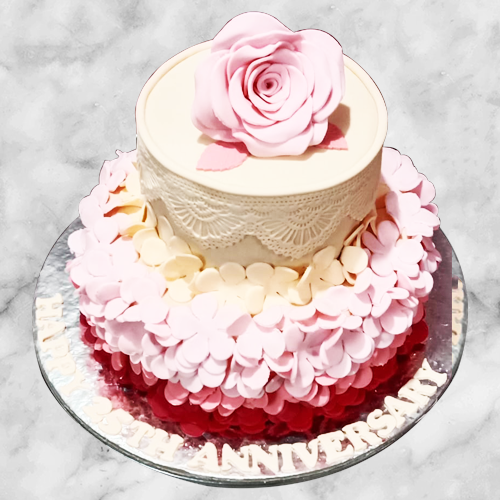 9. Super Hero cakes
Girls love superheroes too, right from spiderman cakes, avenger cakes, and Wonder Woman, Supergirl cake from Faridabadcake is going to smash your special one's birthday.  
10. Rainbow Layers Cake
Every child's birthday recollections can be never finished without a colorful rainbow layered cake. A rainbow cake with seven layers of unique colors and with uniforms or rainbows, and candies over top of the cake can get that wow factor without adding more effects to the birthday party.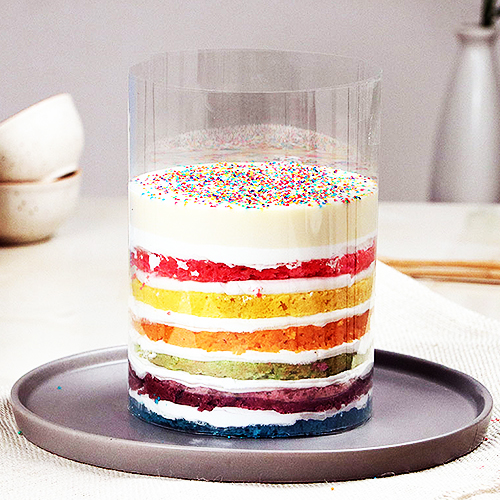 11. Chocolate cake
Everyone loves chocolate. So, if you don't know what to order for your loved one on their birthday just visit the Faridabadcake chocolate collection which is stocked with exclusive favorite chocolates for every girl that is made with the mouth-watering and tempting taste of rich cocoa and chocolate that brings an eye-catching picturesque.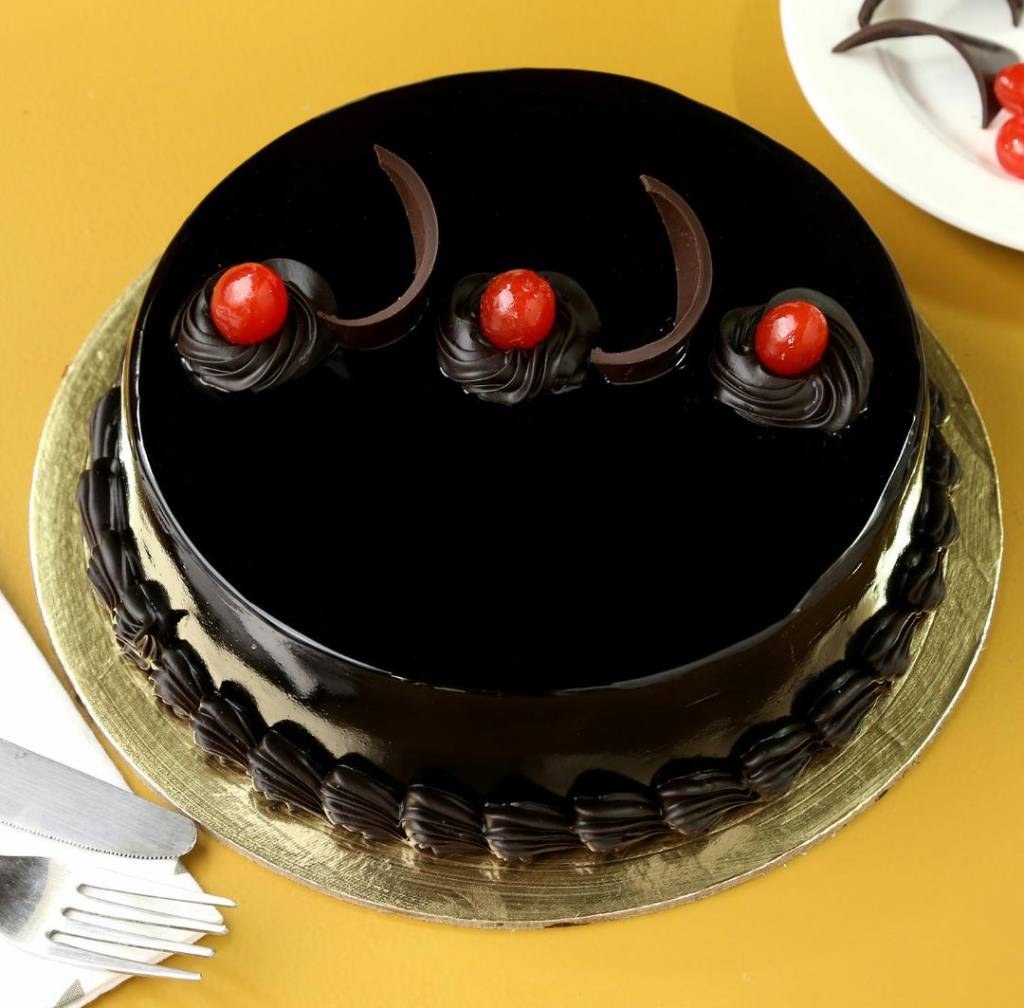 12. Ambitious Theme Cake
Every girl is ambitious and dreams to become something in their life. Whether it's a businesswoman, athlete, doctor, chef, artist, musician, photographer, and more. Give her an ambitious theme cake for her that she wants to become to strengthen her to work hard.
13. Candies cake
Just candies make your ladies happy. Add a bunch of candies, and cookies, to your daughter, wife's, or mother's birthday cake that can be simple. Even adding Gems, kit kat over top of the cake or along the edge is a fun idea!.
14. Butterfly cake
A butterfly is a portrayal of elegance and beauty and pure joy for every girl. Different and bright colors on butterfly wings hop and represent such a fresh summer's day and pure happiness. Butterfly-themed cakes bring a huge smile to every girl's face. You can easily add butterflies to the cake by using butterfly toppers or Inform of fondant.
15. Heart shape cake
A heart shape expresses many things that you can't express with your special ones. Yummy Cake has several heart-shaped cakes with unique designs, themes, and flavors to delight your special ones on special days.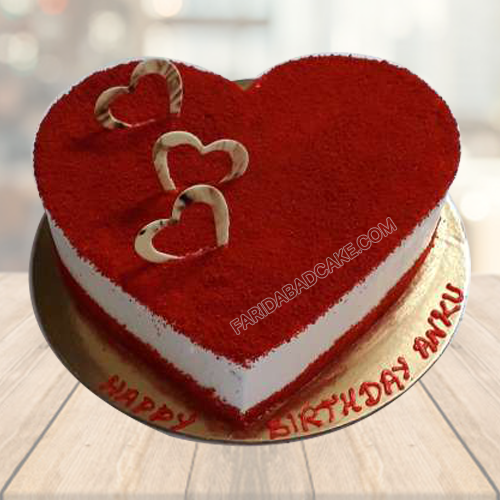 Thinking to surprise your special ones then don't look anywhere rather than Faridabadcake. We even got a wide assortment of lovely and creative fun birthday cakes especially for girls right from cartoon cakes, flavored cakes, themed cakes, designer cakes, photo cakes, and much more. You can get them at midnight or within a few hours to surprise your girl with free delivery charges too. Whatever occasion it is, whatever your flavors, and designs you need to woo them on the cake with their special customization services that allow you to design the cake. So, how do they surprise your lady?