It is a pandemic situation where some of us are binging our favorite shows and sleeping at odd hours whereas those of us who stay alone is taking the experience of cooking, cleaning, and other things day after day. However, everything else is aside but we have also got the people whom we love. Fortunately, if you are quarantined with them then definitely you can always make the best of it to celebrate a special occasion like an anniversary. But, if you are away from them at these uncertain times then also you have got some ways to stay connected with them.
At Faridabadcake, we cherish your relationships with your loved ones with our delicious designer cake and more. And therefore, we are always looking for ways to make them feel cherished on your behalf. We have all been there when you're thinking to surprise your closest people with something thoughtful that can make them feel special. However, a thoughtful gift during lockdown is difficult to find. But worry not if a special person's anniversary is coming up during lockdown because we have got the most unique lockdown gift ideas with anniversary cake for you to choose from. Let's have a look below.
Surprise Them with an e-Portrait
Do you have a favorite picture of the couple that you always wanted to frame for them? It's the best time to turn that picture into an exceptionally beautiful work of art designed by an artist. Get a virtual copy of the digitized version of that beautiful picture, frame it, and send it to the couple to place in their room. The E-Portraits are exceptionally beautiful as these are converted into digital portraits by a professional. All you have to do is to share a picture with any of the artists in the city online and get a perfect gift for the couple.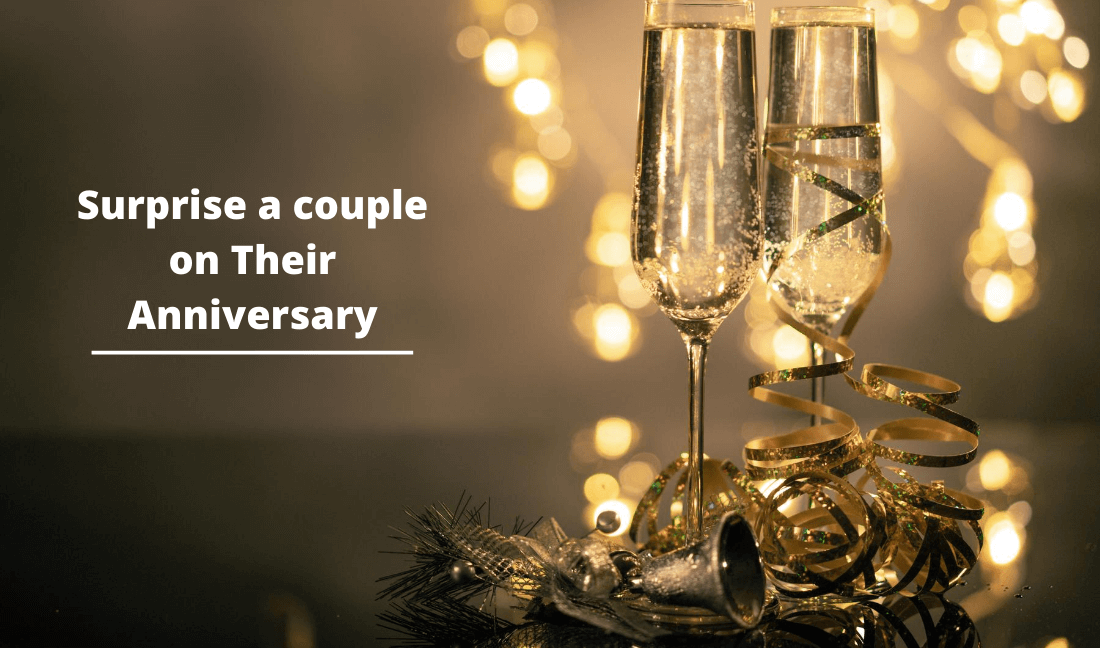 Virtual Caricature
If the couple is cute and adorable then you can make them look cuter as well as a lot more adorable in caricature form. The handcrafted caricature portraits are personalized with details about that special couple which makes it the perfect Anniversary surprise. However, instead of creating a regular caricature, you can add an extra touch by including that 1 thing which the special couple loves doing together.
Personalized Video Message
Videos are the best way to wish and surprise anyone and when it is made thoughtfully it becomes the most beautiful personalized surprise ever. Just record a personalized message and club it with your favorite images of the couple & a song. Send this video message to them via SMS and they are going to surely love this surprise. However, if you send them a yummy anniversary cake as well then it will become the cherry on the ice cream.
Send a Thoughtful Gift
In case you also want to send a thoughtful personalized gift along with such a video message, caricature, or E-Portrait then you can explore our website. You will find a variety of anniversary gifts which you can also personalize to suit the couples' likes/dislikes. And complement your personalized gift with a scrumptious photo cake to make this anniversary surprise never forgettable. Because the photo cakes by Faridabadcake are super awesome in looks with any photograph of your choice and taste like heaven. This surprise gift will definitely take their heart away.
Key Takeaways
You're away from your loved ones during such tough times but your feelings for them are the same. So, why not let them out? We have discussed only a few ways of how you can surprise your loved ones on their anniversary. But, if you truly want to let them know that you are always there for them then no matter how hard the times are, you'll always find a way to surprise that lovely couple on their special day. However, you can head over to our website and check out more of our virtual gift options.